Presentation av sex aktuella examensarbeten på KTH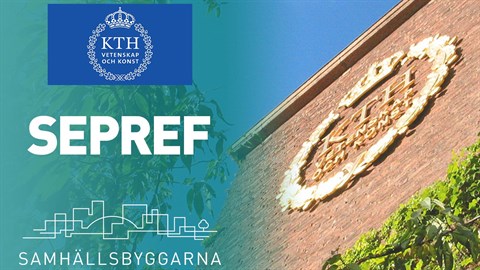 Den 8 juni arrangerade SEPREF – the Swedish Property Research Forum – en sektion inom Samhällsbyggarna ett seminarium där 6 aktuella examensarbeten inom fastighetsekonomi och finans från KTH presenterades. 
Nu kan du ta del av alla presentationer!
Impact of Green Certification on the Rental Income of Office Buildings
Do Green Certifications Add Value to Properties?
Alexander Köhler & Johan Rydholm, masterelever KTH
Kreditfonder för fastighetsfinansiering
Svenska fastighetsbolags uppfattning och användning av kreditfonder
Fredrik Blomqvist & August Vilhelmson, masterelever KTH
A scenario study of what the future office could look like thanks to the progress of digitalisation
Astrid Lundman & Astrid Ålander, masterelever KTH
CSR engagement in profit maximizing organizations 
An overview of the main driving forces, financial incentives and considerations in business decisions
Jenny Fält & Cassandra Steffensen, masterelever KTH
Är systematisk hyressättning vägen framåt? Hur påverkar läget och standarden bostadshyran? 
Louise Strömbäck, masterelev KTH
The future of office space - post the Covid-19 pandemic
How will the current pandemic change trends for office space? A study based on the principal actors within the industry
Jasmin David, masterelev KTHO
Publicerat:
Onsdag 9 Juni