FIG Working Week 2019 - Call for Papers - Hanoi, Vietnam 22-26 April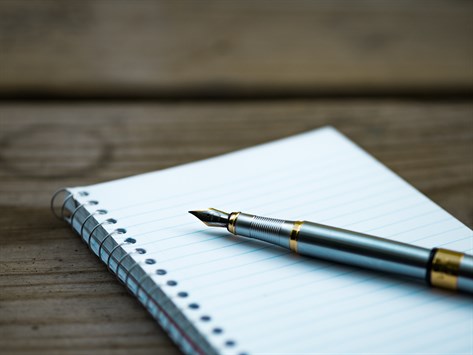 Few countries in the world have had such a rapid development as Vietnam during the last decades. Hanoi, the city where the FIG Working Week 2019 will be held, has grown extremely quickly during the last decades. This urban transition puts intense pressure on keeping the pace with rising demands for transport, infrastructure, social services, housing, environmental controls, data management and public amenities. Further to this development, Vietnam is considered as one of the countries most affected by climate changes. Hanoi is particularly at risk as it is situated in a low-lying area near the mouth of a major and unpredictable river.
Smart living is a major key to the fight against climate change. The FIG Working Week will focus on tackling the climate changes by working towards a smarter life both through the development of smart cities and also in rural areas. Spatial information, big data, surveying, BIM, land administration and much more are essential factors in this development. The theme of the Working Week:
Geospatial information for a smarter life and environmental resilience
addresses these challenges that are crucial not only in Vietnam but for many all over the world.
The FIG Working Week will be the major event in the global community of surveying and geospatial professionals. It is organised by FIG - International Federation of Surveyors and  VGCR - Vietnam Association of Geodesy, Cartography and Remote Sensing. The main objective of the FIG Working Week is to bring together experts from academia, governments/public administration and industry to report on recent developments, trends and research results. 
We invite you to submit an abstract and full paper for peer review by 1 October 2018 and an abstract for non-peer-review by 1 November 2018. 
The Working Week in Hanoi is an opportunity for the entire FIG community to discuss on overall emerging challenges currently faced by our world. As Surveyors and related professions, we have not only the ability but the responsibility to actively participating in the solutions of these challenges. 
We invite high quality contributions of practitioners and researchers in the following overall topics:
BEYOND THE INFORMATION AGE

New technologies and the overall trend of automation in the society are changing the role of surveyors and other professions in the world. While many recognised the importance of maintaining the core role and responsibilities of key professions, others have suggested the need to adapt to a changing world moving from the information era to new frontiers. What is the next era? Are we already in the experience age? Or the automated era? How do we need to prepare in the public, private and academic sectors?

SMART CITIES

Smart cities are an urban development concept based on achieving sustainable development by using new technologies and multiple information sources to optimise resources. Hanoi has set the target to turn into a smart city by 2030. Many cities, especially in Asia, are going through the same transformation. What are the lessons learnt? What are the challenges? What are the key steps to consolidate a smart city? How do we monitor progress? Are our citizens benefiting from Smart cities? How to fund required investment to achieve a smart city?
CLIMATE CHANGE AND DISASTER MANAGEMENT 

Over the past years, due to climate change, the frequency and intensity of natural disasters have increased, such like floods, landslides, inundations, droughts, soil and water salinity and other calamities. Vietnam is considered as one of the countries most affected by climate change. 
How to monitor climate change? How to prepare the society for its short-term and long-term consequences? How can we know, mitigate and respond before and after disasters?

URBAN – RURAL INTERDEPENDENCIES

Rural areas hold for example ecosystem functions and food production systems, while urban areas hold supra-regional services and facilities. Vietnam is currently experiencing one of the most intensive urban transitions in the world. What are the implications for continuing urbanization? Where countries need to focus to get the balance right between urban and rural development? What topics can among others address accessibility of rural and urban areas, infrastructure to connect societies and functions, food security, fair distribution of resources, migration patterns and their effects on rural and urban areas.
FIG Working Week is the main event of the year and it covers themes within all ten FIG technical Commissions, Networks and Permanent Institutions. Many topics are multi-disciplinary and are relevant in both developing and developed world contexts. We encourage submissions of cross-disciplinary nature cutting across many disciplines/subject-areas. For the specific topics, please see the attached Call for Papers.
More information on the FIG Working Week web site: www.fig.net/fig2019.
Publicerat:
Fredag 13 Juli