Baltic valuation conference 2018
Torsdag 6 September kl 00:00
Region:
Plats: Riga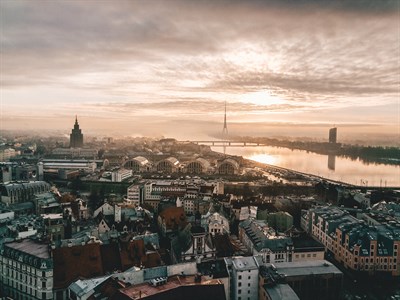 The Baltic Valuation Conference 2018, will be hosted by the Latvian Association of Property Appraisers and will be held in Riga, Latvia on 6-8 September 2018. 
When and where
The welcome reception and informal dinner is planned on 6th September at 19:00.
The main event will take place on 7th September 2018, from 9:00 till 17:00.
The seminar will be held in the conference room of Riga City Council, Ratslaukums 1, Riga LV–1539.
The seminar will be followed by a formal dinner at 19:00 at a restaurant.
There will be an day excursion offered on 8th September.
Main themes of the conference
There are 2 major events influencing daily lives of valuers in the Baltics in 2018:
Rail Baltica – a project of the century in rail transport infrastructure with a goal to integrate the Baltic States in the European rail network. The project includes five European Union countries – Poland, Lithuania, Latvia, Estonia and indirectly also Finland. It will connect Helsinki, Tallinn, Pärnu, Riga, Panevežys, Kaunas, Vilnius, Warsaw. During the project it is anticipated to expropriate several thousands of properties for public needs.
The General Data Protection Regulation - Regulation (EU) 2016/679 on the protection of natural persons with regard to the processing of personal data and on the free movement of such data, which applies from 25 May 2018 to all EU states.
Therefore, we propose 2 themes for the conference:
International experience in valuation of real estate for expropriation for public needs (just compensation)

, and

Challenges and solutions of personal data processing by the valuers under new regulation

.
Please submit your applications for presentations on the above-mentioned topics by sending them by e-mail to lva@parks.lv, as interesting presentations is one of the reasons we organize these conferences, and we will also offer free participation in the conference for the lecturers!
Excursions and sightseeing
For the accompanying persons we will organize an excursion to Sigulda on Friday, 7th September from 10:00-16:00, including lunch. 
On Saturday, 8th September from 10:00-13:00 we will organize a guided walking tour of Old Riga and the central market for the delegates and accompanying persons.
For more information please contact Santa Strautina, phone +371 29425389, info@bvc2018.lv